Nearing completion at our Wye River House
Like many of the houses in the area, the Wye River house has been designed around a set of challenging site conditions in an effort to make the most of its spectacular setting. The house sits on the southern ridge of Wye River, oriented towards Mt Defiance and with views over the main beach below. It is a lightweight building with a fully glazed north-east façade, sitting atop a blockwork base that is embedded within the landscape.
2022 Victorian Architecture Awards
Our Birregurra House and The Dentist have been shortlisted in the 2022 Victorian Architecture Awards, see Residential (New) and Small Projects categories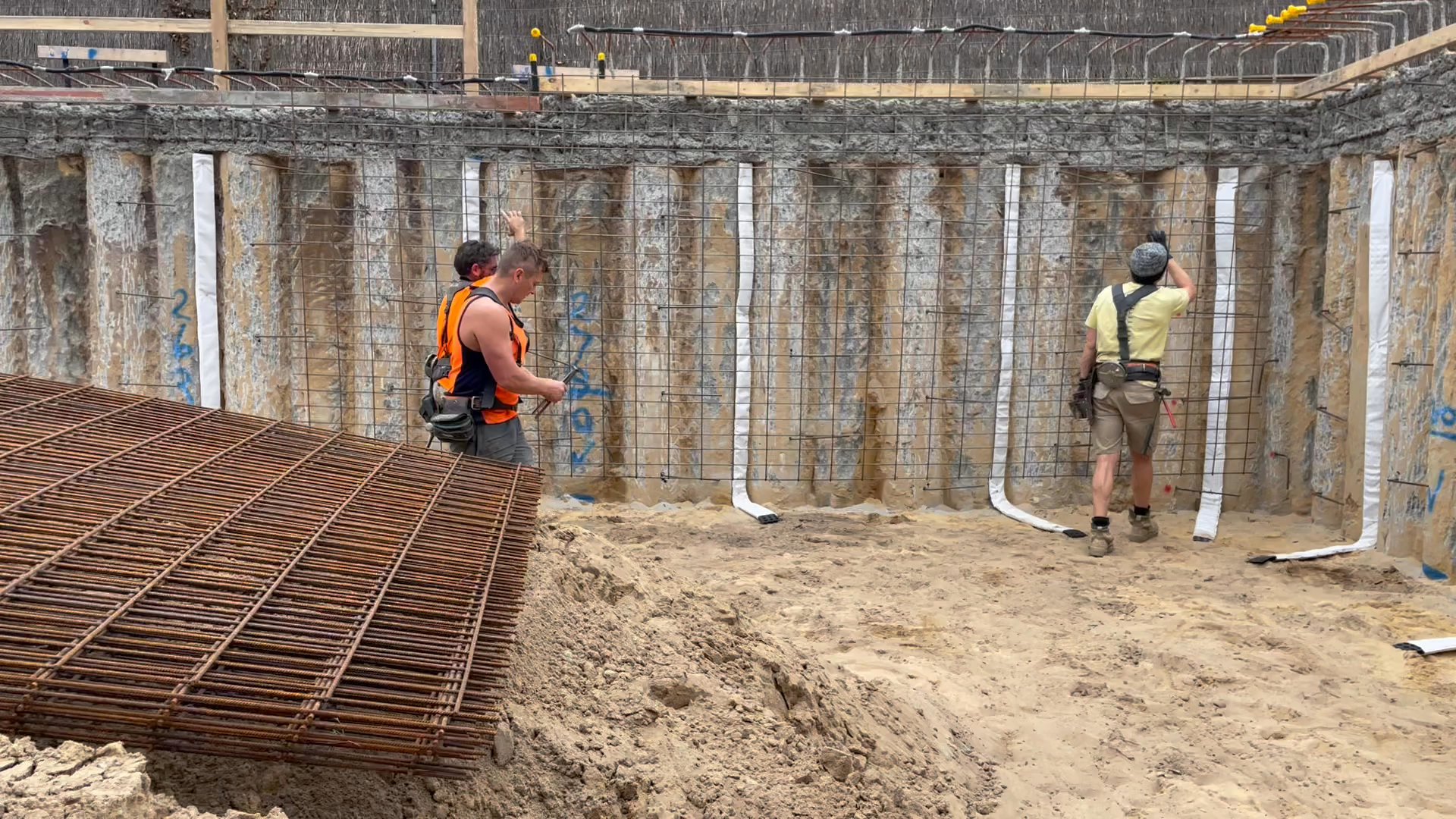 Construction update at our St Pauls Rd Project
Basement excavation complete at our St Pauls Road project. A double brick home with a central outdoor communal area where spaces meet. The house is designed to maximise outside living within a coastal landscape.
Demolition begins at St Georges Rd project
A partial rebuild and extension to a one-room-deep, double brick, workers cottage. The design involves a double height space within a new hipped roof form, and includes a prominent, centralised, brick fireplace which gives character to the new addition.

Completion of our House On A Lane project
This project is one in a series of walled garden projects and in many ways is considered as a prototype within our office. Having worked on number of inner-city, family-home renovations over the years we have developed (and continue to develop) a typological approach that attempts to deal with a similar set of conditions.
HOUSES magazine 'First House' series
Article excerpt: In 1974 my parents saw a tiny, two-line ad in the paper for an Otway farm with an old timber shack that seemed to be built without nails. They were immediately drawn to the rugged coastline and backdrop of rolling hills, so they purchased it and our family spent summers and winters over the next three decades travelling down to that shack.